Oldmeldrum Vintage & Veteran Car Rally, Sunday 5th August
The annual Rally for the Garioch Vehicle Restoration Society is this weekend on SUNDAY.  Everyone welcome to a great spectacle at the Pleasure Park, Keil Brae on the East side of the Town.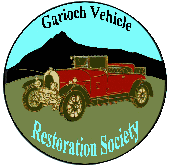 Oldmeldrum Rally, Sunday 5th August
From the club site : "Garioch Vintage & Veteran Rally, held in the pleasure Park in Oldmeldrum. This always takes place on the 1st Sunday in August. We don't charge an entry fee for entrants or spectators. There aren't many Clubs who can say that. In 2010 we had over 230 entries on the field. "
To raise money they hold a raffle and sell regalia, books and Bric a Brac. This usually raises enough to cover the Rally expenses but not the running of the other events. The organisers also collect for a local charity."
The entry form for the Garioch Veteran and Vintage  Rally on Sunday 5th August at Oldmeldrum is now available
here
.